What is NCD? No Claim Discount Affects Your Motor Insurance Premiums Directly Only On Renewal of Policy
No Claim Discount is a form of reward by the insurer to you (the policyholder) for not making a claim on your insurance policy within an annual basis.
What does that mean?
When you buy your first comprehensive motor insurance, normally you will not be eligible for any NCD yet (except in the case of NCD transfer).
NCD is a discount ranging from 25-55% on your premium payable that has to be earned by maintaining a claim-free record in the past 12 months.
The No Claim Discount rate is fixed by Persatuan Insurans Am Malaysia (PIAM) Motor Tariff that increases yearly up to 55% after five years as long as no claims are made.
Malaysia No Claim Discount (NCD) Rate
In Malaysia, the NCD rate is different for Private and Commercial Vehicle / Motorcycle. Private vehicle enjoys more discount up to 55% discount maximum, while commercial and motorcycle's discount is capped at 25% discount.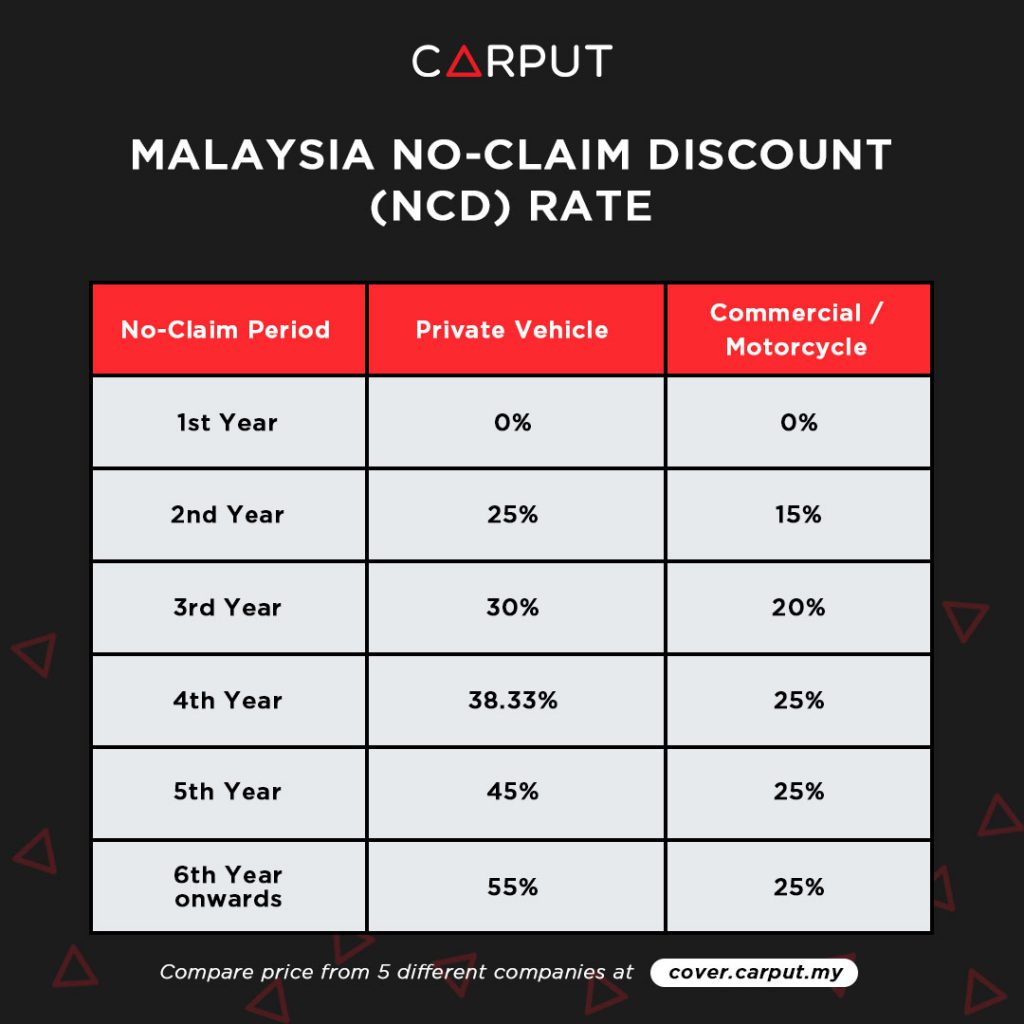 If you are looking for the cheapest insurance with the highest value offered, you may try to use CARPUT COVER. We offer instant quotation from 5-8 different insurance companies in just 2 minutes for you to choose and compare.
Protect Your NCD Rate Against Small Claims
While it is tempting to make a claim when your car suffers minor accidents, but using your insurance cover to repair a small bend and dent might cost you a lot more when you pay your insurance in full the following year.
For example, your claim-free record for your Proton X70 car bought in 2019 can save you around RM1000 (NCD 38.33%) in the year 2022. If your claim amount this year 2020 is lower than this amount, you would end up making a loss.
Also, if you own an older car with accumulated NCD of 55% that you intend to sell, you should forgo small claims and enjoy a substantial discount on your new car's premium.
|Read also: How to Transfer No Claim Discount to Another Car |

So, in what scenario do you retain your NCD rate if you need to claim?
No-Fault Damage – The accident is clearly not your fault (have to be proven in police report) and you make a claim against your own insurer, your NCD will not be affected. If you make a claim against the third party's insurance, of course it will not affect your NCD.
Windscreen Insurance Add-On – If you have the add-on in your policy, you can claim for the repair without affecting your NCD. However, if you do not have the add-on, you can opt to claim but this will affect your NCD as it is considered a claim against your main policy.
|Read also: Windshield Coverage – How Much Should You Pay to Cover? |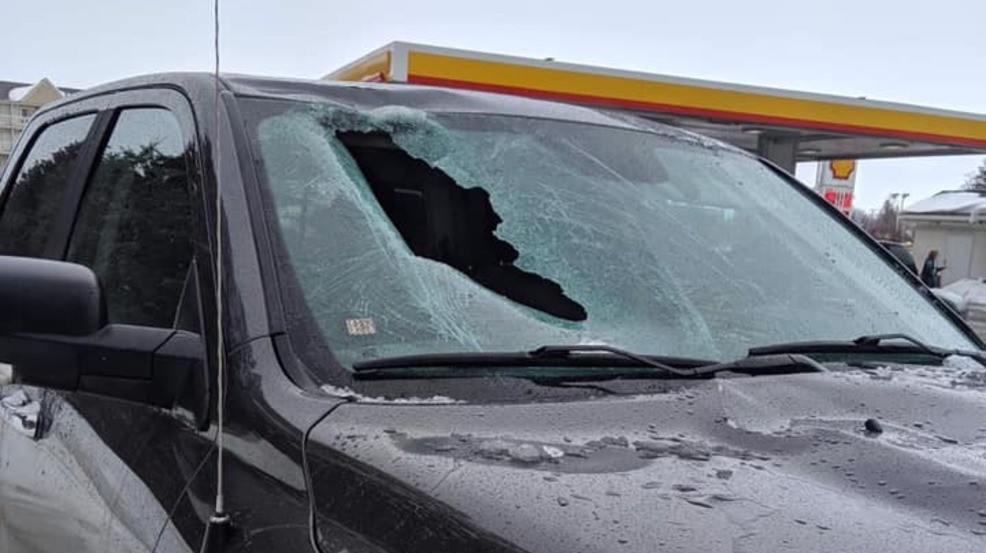 Facts to Know About Your No Claim Discount
Thank to NCD, your premiums can be cheaper every year. But, most car owners do not understand certain aspects of the NCD that can lead to disappointment at policy renewal. Here are a few tips before you go!
1. NCD belongs to you, not your car – It simply means you can transfer your NCD to another car but not to another person.
2. Your NCD applies to all insurer –  If you change policy or insurer, for example from P&O to Allianz, your NCD still applies.
3. NCD is a discount applicable only on renewal – First time car buyers do not enjoy NCD until first renewal without any claims.
4. Be protective of your NCD – Avoid losing your hard earned NCD if you are not at fault in any accident and make use of add-ons for claims.
5. NCD increases every year – Insurers reward safe driving by giving out discounts to car owners that didn't claim from their policy.
---
Your car insurance expiring soon? Check out our new service CARPUT COVER! Compare from 5-8 insurance quotations for your vehicle in just 2 minutes from our site.