Cash Ringgit Malaysia
For now, if you are planning to pay with cash, we only accept Ringgit Malaysia (RM). But try to prepare an exact change for convenience.
Debit / Credit Card
We accept both credit and debit cards, Visa & Mastercard. Eveything is being done online! No physical terminal swipe is required.
Digital E-wallets
Planning to collect cashback/coins with your ewallet? We accept the major e-wallets such as TnG, GrabPay, Boost and MaybankQR.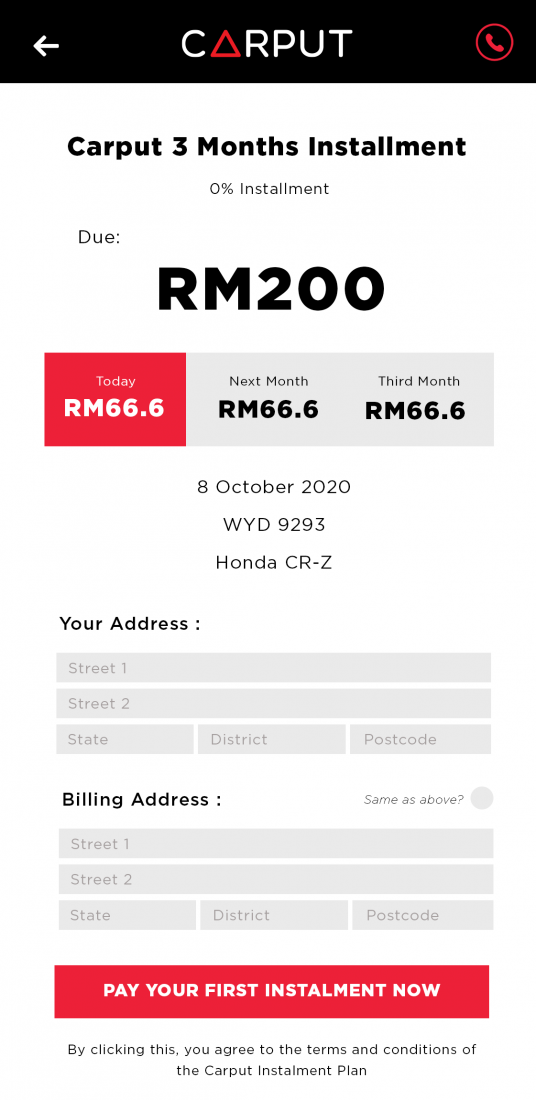 Setup Instalment in 5 Minutes!
All you need is just a bank card that has online payment activated and an active email address. Signup seamlessly via your mobile phone. We do not require any supporting documents or your physical card!
Frequently Asked Questions
If you have a question that is not answered below, message us here.