People often underestimate the power of stickers when it comes to promoting a business. They never thought that stickers are a very powerful marketing tool because most people do not perceive them as advertisements. Stickers can come in all sorts of shapes and sizes and are fit for various purposes. Businesses need stickers to seal a package. Some use stickers to label their products, and there are some who give custom stickers as a gift. With so many uses for stickers, it's easy to see how they can play a role in marketing your business.
Stickers are underrated because they are cheap and informal marketing tools. For that reason, businesses should take advantage of this opportunity to promote their brand. Before you decide to print your custom stickers through an online printing service in Malaysia or Singapore, we are going to talk about the most effective stickers to promote your brand.
Car Stickers to Promote your Business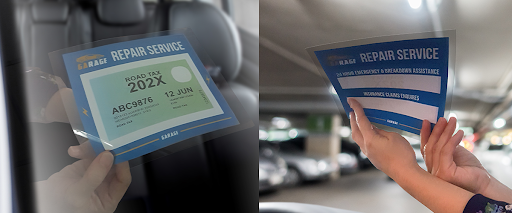 There are countless ways to advertise your brand in a cost-effective way. Have you ever thought about how many people accidentally took a glance at a sticker on your car per day? Surely, it wasn't their intention to really look at the sticker but something about it that catches their eye.
With great custom stickers, you could showcase your branding and leave a lasting impression. If you brand your car with your logo, phone number, and website or a list of beneficial details, you are bound to build brand awareness. You will be seen on every street corner as you drive to a job or even the grocery store.
Here is a list of sticker printing that you might want to consider.
1. Car window Stickers
Car window stickers help you draw attention to your business while you are on the road. Since it is fully customizable, you can be creative in your own way to get your message or branding to the right audiences.
2. Vinyl lettering stickers
A vinyl sticker is more durable, fade-resistant, and also retains its stickiness longer than paper stickers. They are also weather-resistant, which means you can apply a sticker to public display space and have a long-lasting way to advertise your business, product, or event.
3. Reflective vinyl lettering stickers
One of the specialties of types of vinyl today is reflective vinyl lettering stickers. It is similar to our standard vinyl which means it can be applied to any glossy surface. The difference is that it has a reflective base that causes it to reflect backlight when a light is shone on it which makes it highly visible after dark. This could be an additional benefit of advertising at night.
Labelling Products with Stickers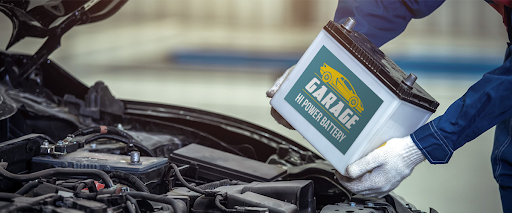 Labeling stickers is a great way to provide additional information to your customers. Your custom stickers can be used to highlight important information that can increase the possibility of a sale. Things like contact information, pricing, and important product details can be placed on a sticker to make them more visible to your customers.
Let's say you are in an automobile business industry and you want to increase the visibility of your products. You are going to need the right stickers to label your items in a creative way. You can be creative, professional, or more fun depending on the business and the ideal of the customers. Here are the types of sticker printing that you can use to label your product
1. Sticker Sheet
Like any other sticker, the sticker sheet is highly customizable. You can choose from a variety of formats, material types and shape according to your need.
2. Kraft Sticker Sheet
Kraft sticker sheet is an eco-friendly sticker that is writable. This is a great choice if you planning to customize a personal handwritten message on this sticker.
3. Die Cut Sticker
With no visible liner on the trim edge, the die-cut sticker looks great for product labeling. You can choose your favorite material type and are free to customize the shape and size according to your needs.
4. Silver Sticker Sheet
Eye-catching and waterproof stickers with a metallic shine. It's a printable surface that is perfect for adding a premium look to your product. Like other stickers, the silver sticker sheet is highly customizable. You can choose the shape and size that are suitable for labelling your products.
To sum up, stickers can be used in a variety of ways to get the word out. Until today, it is an effective traditional way to create a brand culture through powerful messages. There are so many custom stickers that you can use to enhance your branding strategy. If you are looking for a premium online printing service in Malaysia or Singapore, let Hellosticker help you build your sticker marketing campaign.