Your computer, smartphones, electrical appliances, and now Electric Vehicles (EVs) multiple kinds of plug/connector will exist.
In this article, you will learn the different EV charger connector types and hopefully clear some confusion you might have.
---
Just like your smartphone, you don't get to choose the type of plug to use for your EV. It is pre-determined by the car manufacturers depending on the region of origin.
If we could somehow make it work with the never-ending type of charger types for our smartphone; Type-C, Micro, Lightning, etc. Try applying that to EV charging with an almost similar number of connector types.
EV charging connectors are grouped into two main electric current types; Alternating Current (AC) and Direct Current (DC).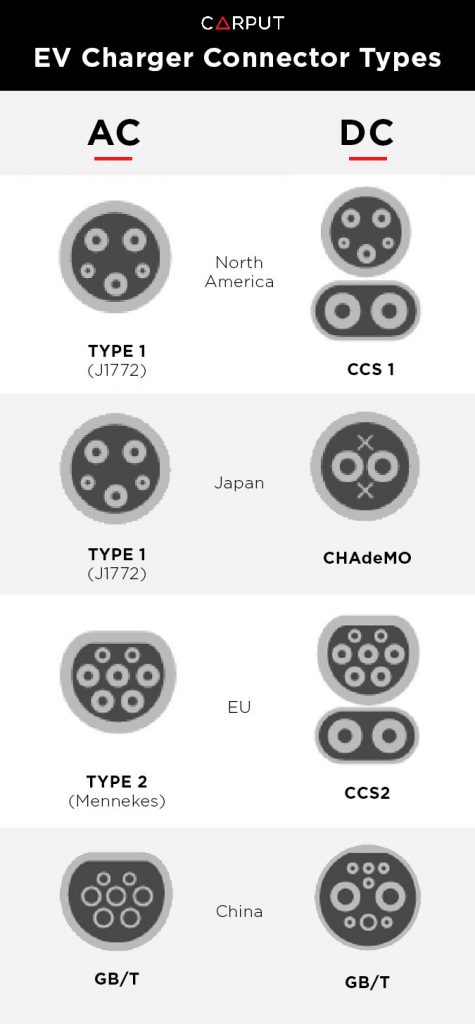 Standard AC Charging
Type 1 (J1772, SAE J1772)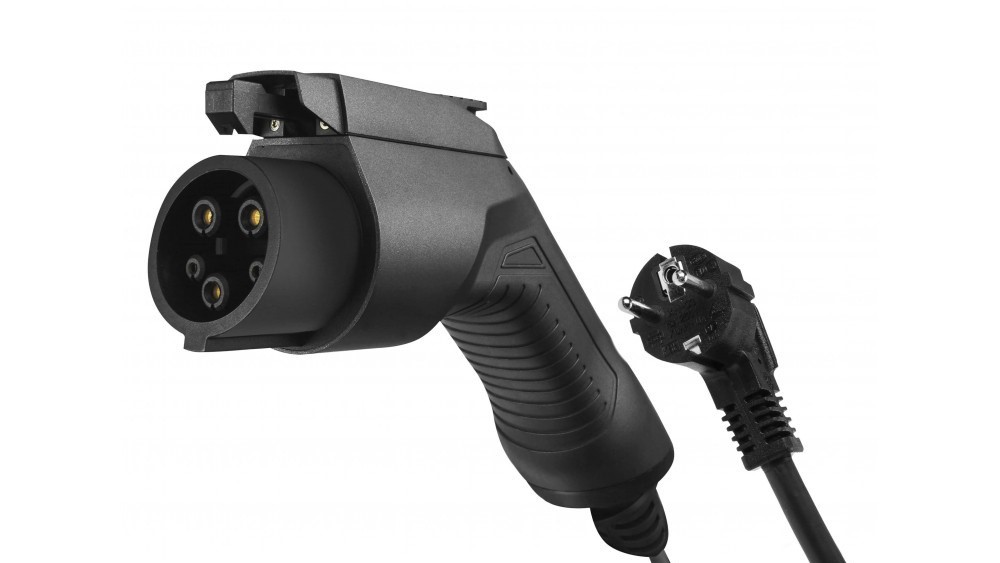 This connector standard is used by Mitsubishi and EVs made pre-2018. It is the plug standard in North America and Japan. It is considered as the dominant variation in Asian, Japanese, and American markets.
The Type 1 connector has a five-pin design. Two pins are used for communication between the EV and charging stations to determine the maximum current available to the vehicle and to keep the car stationary while charging.
The three remaining pins are used as AC lines for charging and a line for grounding.
Type 2 (Mennekes, IEC 62196)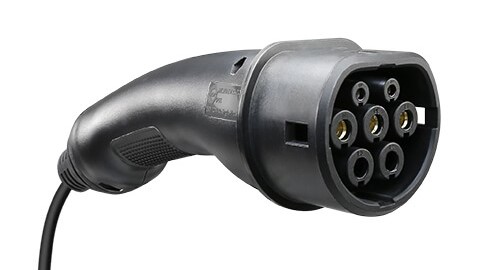 The Type 2 connector type is most commonly used by most car manufacturers especially in Europe. But nowadays, the newer vehicles coming to market, even from the Asian market are now being supplied with the Type 2 connector.
Type 2 connector has a seven-pin design where the two extra pins allow these connectors to support three-phase charging.
GB/T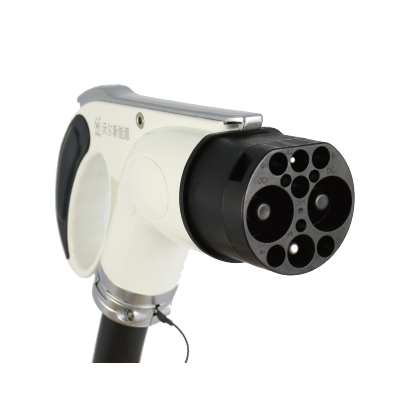 Unlike any other connectors, GB/T is only available in China's ecosystem. Manufacturers that want to export their car to China, will have to make sure that they are GB/T compatible. And all of the cars that are being manufactured and sold in China, will only use GB/T as their charging port.
But when it comes to exporting, they do change it to support the standard charging connection. For example, the Great Wall Ora Good Cat that was recently launched in Thailand is using a type 2 charger.

Rapid DC Charging
CHAdeMO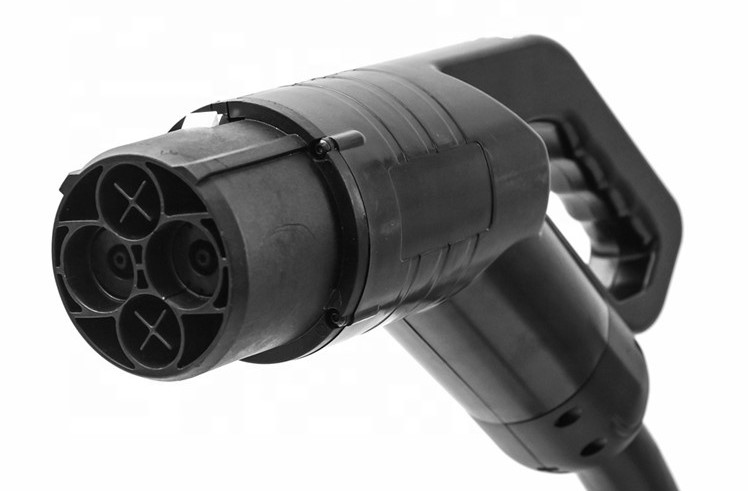 CHAdeMO is an abbreviation for "CHArge de MOve" which means move using charge. This connector type is used internationally by the Japanese car manufacturers Toyota, Nissan, and Mitsubishi.
If you own a Nissan Leaf EV, you'll have the option to fully charge the car in one hour using public CHAdeMO 50kW charging stations.
CCS Combo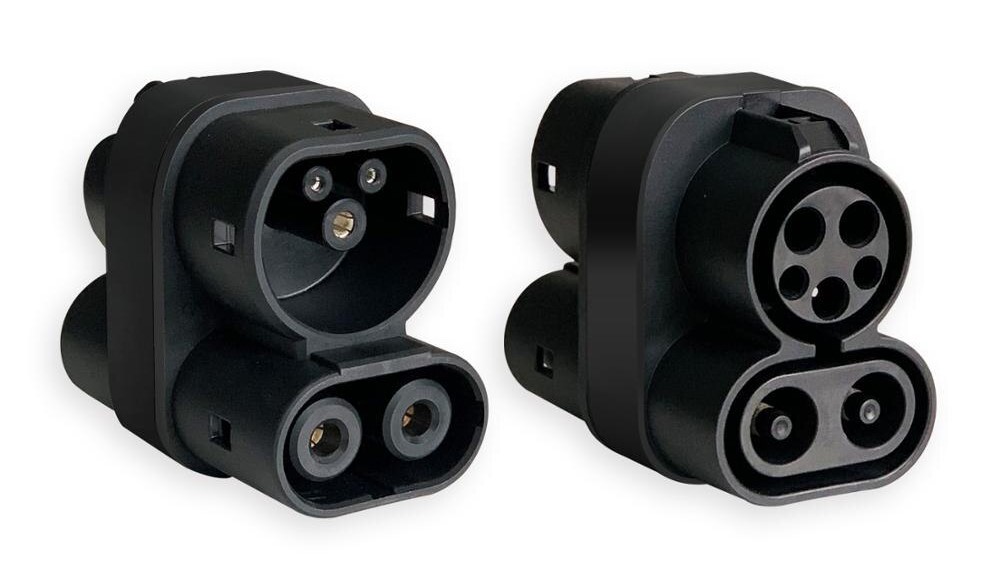 CCS is basically an upgraded version of Type 1 and Type 2 chargers to support DC charging. These connectors allow AC and DC chargers to use the same connectors thus the name Combined Charging System (CCS).
So for cars that are using the Type 1 charger, will use CCS 1 for DC charging, and the Type 2 charger will use CCS2 for DC charging. These connector standards are widely used by BMW, Ford, Volkswagen, and Hyundai worldwide.
Tesla Supercharger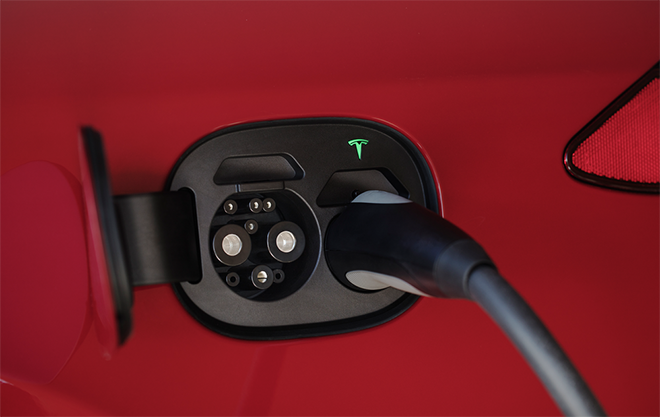 Tesla Superchargers use its own proprietary connector in the US; in Europe, it uses Type 2 Mennekes connector but is capable to deliver much more power by using two of the pins for DC current. However, EVs in China use their own GB charging standard.
What Are The Connector Types For Existing EV Cars in Malaysia
So, what are the most common connector types in Malaysia? We foresee Type 2, CHAdeMO, and CCS2 would be widely used for the Malaysian market. Also, not to forget China's GB connectors making their way here through Geely-Proton's and Great Wall's EVs.
Nissan Leaf – 3.6 kWh Delta Wall Box Charger which uses the Type 1 connector and CHAdeMO connector for fast charging.
Porsche Taycan – CCS2 connector capable of receiving slow, fast, and even rapid charging
Renault Zoe – Type 1 connector for slow charging and CCS1 for fast charging.
BMW i3s EV – CCS2 connector type
EV Charger Connector Frequently Asked Questions, FAQs
Can i use an adapter to charge my Type 1 car with a Type 2 charger?
Yes. You may purchase an adapter to convert a Type 2 charger to fit into a Type 1 car and vice versa.
Where do i buy the EV charger adapter?
You may buy it with us! We sell several types of charger cable adapters for EV cars.