Car breakdowns are unpredictable. Period.
But, you can now request for help quickly and accurately using the Carput app.
We believe in using technology to reduce response time and increase customer satisfaction, all while you can be sure that we will take care of you from the moment you tap on the Rescue button in the Carput app.
---

How to get started with Carput app

1. Get A Quote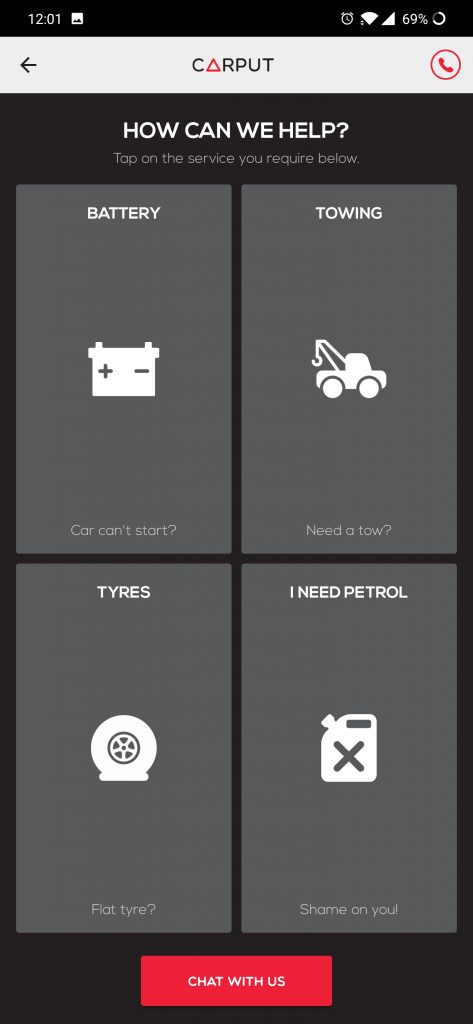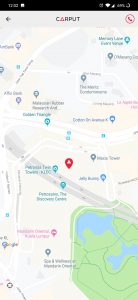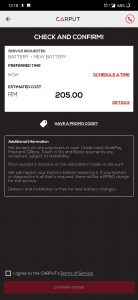 With the handy Carput app on your phone, you will never have to panic or stress when looking for assistance anymore. We design the app to be user-friendly and intuitive while keeping the whole process of requesting for assistance super-efficient.
At Carput, we believe in utmost transparency when it comes to pricing, hence you will know upfront how much you will have to pay. Nothing more, nothing less. 
2. Book and Track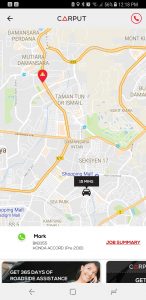 After booking, you will receive the details of your Carput professional because your safety is our no. 1 priority.
You will know who is coming to your rescue and how soon he will arrive at your location. 
3. Pay and Review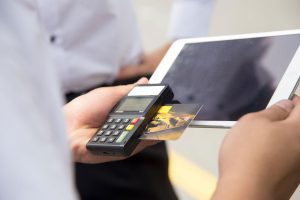 We accept a variety of payment methods like cash, credit card and any of your preferred eWallets. You'll never have to worry about not having enough cash 

Tell us your experience, good or bad so that we can continue to improve our service to serve you better. 
More Reasons to Have the Carput App
1. Service history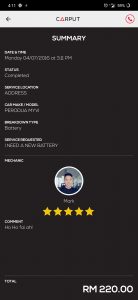 All your service records are available in the Carput app where you can always check on your service history at a glance. This will help you make preventive car battery replacement before it fails on you.
2. Resources to help make you a better driver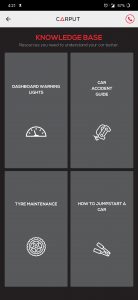 From step-by-step guide on how to jumpstart your car safely to the car accident guide, we've compiled these resources to give you some useful tips when you needed it the most.
3. Refer a friend and save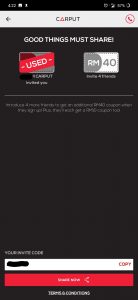 What are the things you exclusively share only with your best friend? Get up to RM50 off when your friends sign up on CARPUT with your invite code!
---