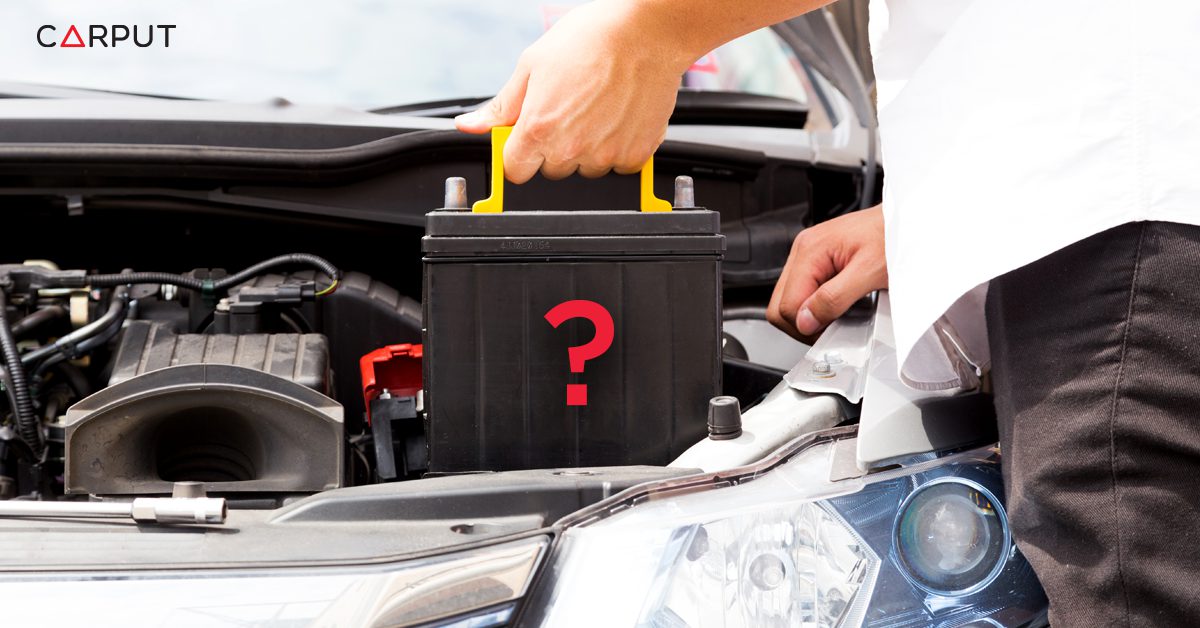 Having a car that won't start is a real hassle – especially if you're rushing, don't have any jumper cables or an extra car to use.

When you bring your car to your workshop, are you even sure they are installing the right car battery for your car?

Car batteries come in as many as 17 different sizes with different configurations of positive terminals (right or left), smaller terminal heads and specifications. Not to mention, there are at least 30 different brands here in Malaysia!

As a rule of thumb, you will want to fit the car battery that meets your car manufacturer's original specifications.

At Carput, we have worked with different car manufacturers and developed an intelligent car battery matcher to help our customers decide on which car batteries to choose from.

Our car battery matcher instantly filters out car battery sizes that will not fit on your car.


Underspec vs Overspec

The idea of car battery under-specification and over-specification has been around for a long time with mechanics and engineers having different opinions about it.

It's obvious that installing a car battery with lower specifications than the manufacturer's recommendations will result in a quick death for the battery, but what about a battery with a higher specification?

A battery with a higher amperage will actually only need more time to complete a full charge from the alternator, which means the alternator is working extra hard to get the battery full.

However, depending on the size of the car battery, we believe that the impact in installing a more powerful battery in your car is pretty minimal.


Regular vs Start-stop Cars


The new invention of start-stop cars came in the last decade or so – but what impact has it made in the car battery world?

What kind of car battery do we need when dealing with these cars? We first have to think about the role of a car battery in a car, which is to provide sufficient energy to start a car.

With a regular car, the car batteries are called to action once for every trip – every time you fire the ignition.

However, with start-stop cars (Perodua Myvi Advance) we are dealing with cars that are automatically shutting the ignition and firing it again at every stop.

A start-stop car kills its engine whenever the car comes to a complete stop and starts the engine again when the brake pedal is released. A start-stop car actually requires a higher-spec car battery because it needs the power to be able to start the car multiple times per trip.

A common example is with the older versions of Perodua Myvis with the newer, start-stop version. Regular Perodua Myvis are traditionally fitted with the NS40ZL size car batteries, but the ones with start-stop function actually have to use the M42 size.

The M42 battery is actually an enhanced flooded battery (EFB) and should not be confused with the NS40ZL battery which is a standard lead-acid battery.

The EFB technology brings an improved charge acceptance and greater cyclic durability when operating in a reduced state of charge, perfect for the start-stop Perodua Myvi.

Check out our list of M42 car batteries here.


Standard vs AGM Batteries


AGM stands for Absorbent Glass Mat. This technology is found in Varta Silver Dynamic AGM batteries. AGM technology is designed to handle the toughest electrical loads required in new cars with premium features such as regenerative braking.

It delivers outstanding performance for powerful engines and highly equipped cars. Offers up to 3x extended cycle life compared with a conventional battery. (A conventional lead-acid battery last only about 1-2 years).

Boasts high starting power and reliable performance. Plus, the design ensures the battery will not leak, even if the case is broken. If your car comes with advanced Start-Stop functionality, ideally you will want to install an AGM battery because a conventional car battery just won't suffice.

Check out our list of AGM car batteries here.


---
The next time you are getting a car battery replacement, be sure to ask your mechanic if he is installing the recommended car battery for you.
Want to know your car's battery model and size? Check here.