You are in a desperate situation and there are too many car battery options to choose from. Do you have the time to make the car battery price comparison? Definitely not, right?
Even to compare the car battery brands, there are more than 10 brands available in the market. Which car battery is longer lasting than the other, which one gives the best performance, which model suits your car and most of you don't have the answer. Right?
 
To avoid being cheated, it is best to make the necessary car battery price comparison. In a connected world of the internet today, making these comparisons is really convenient. You can confidently make the right choices, but there can also be too many information available on Google. You might end up being more confused.
Hence, the solution to all this mess is to use CARPUT! We offer you high-quality car battery at very reasonable prices. We provide delivery and installation service to your location in less than 45 minutes! Unbelievable? Check out what our customers have to say in the play store, app store and Google where we successfully maintain an average of 4.9 stars rating! We believe in transparent pricing and to give the best service.
We provide FREE delivery and installation service for all new car battery purchases throughout MALAYSIA!
Car Battery Price List 2020

.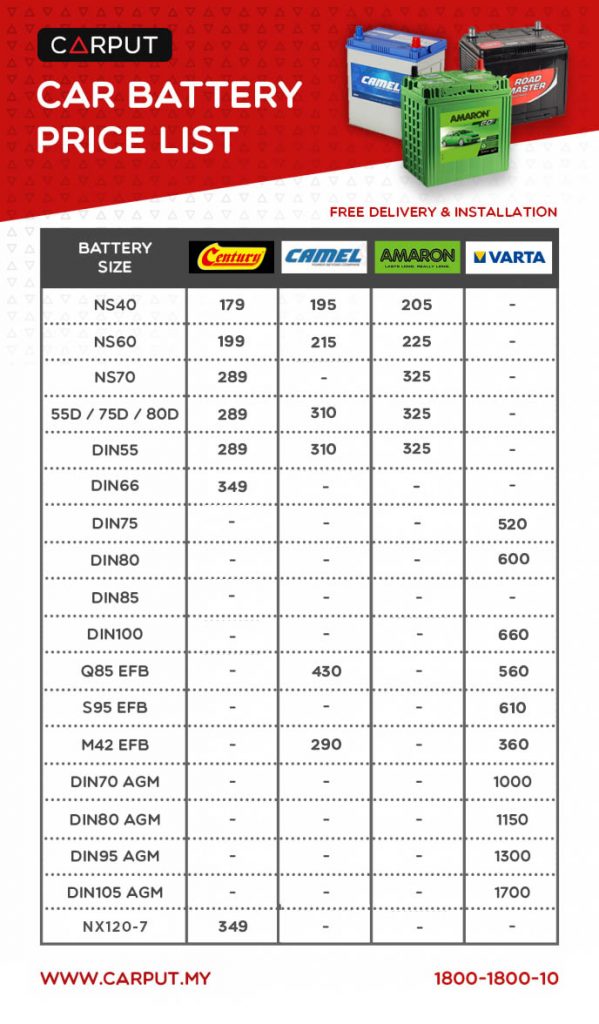 ---
For the complete car battery price list, click here >> Car Battery Price 2020
---
It is important for you to know that all new car batteries bought at any workshop carry a warranty period of up to 18 months and in the event of a claim would you rather push your car to the workshop or will the workshop operator come to your rescue? However, with CARPUT, we will come to you whenever you have any problems with the car battery within the warranty period and 1-to-1 replacement will be honoured if the car battery is deemed faulty.
You'll never have to stress about a dead car battery ever again. Not convinced we are the cheapest?


Transparent Car Battery Price! Never Get Cheated Again!
1. Easy – Get help in just a call away. Everything you need for car battery assistance on your smartphone.
2. Safe – You'll know who's coming to your rescue. Details of our technician are in your CARPUT app (name, car plate number, car model).
3. Transparent – You'll only have to pay exactly the amount that is quoted. Nothing more, nothing less!
Want to know the car battery price for your car model? Download the CARPUT app for FREE, click here >> http://bit.ly/2eT4whp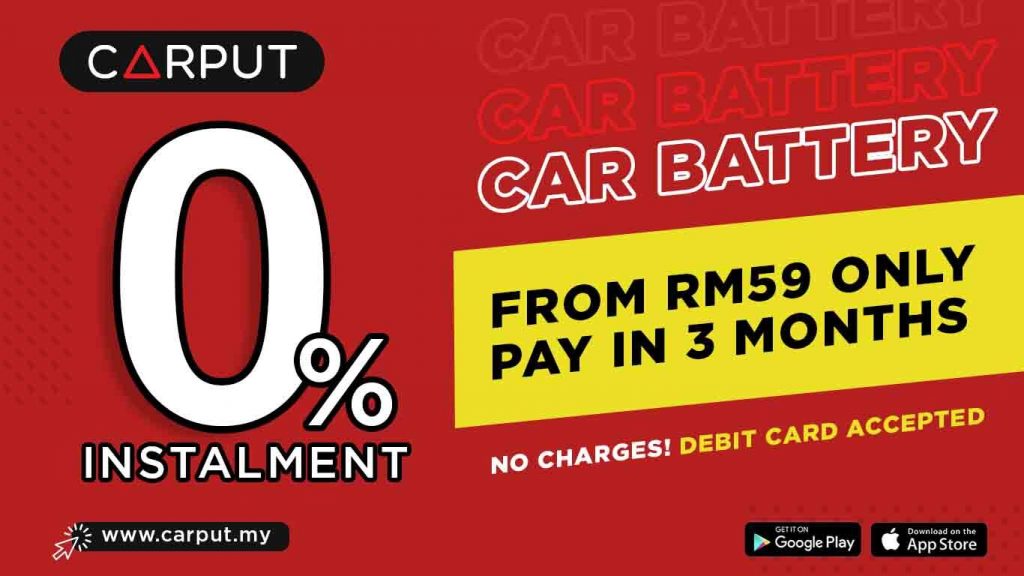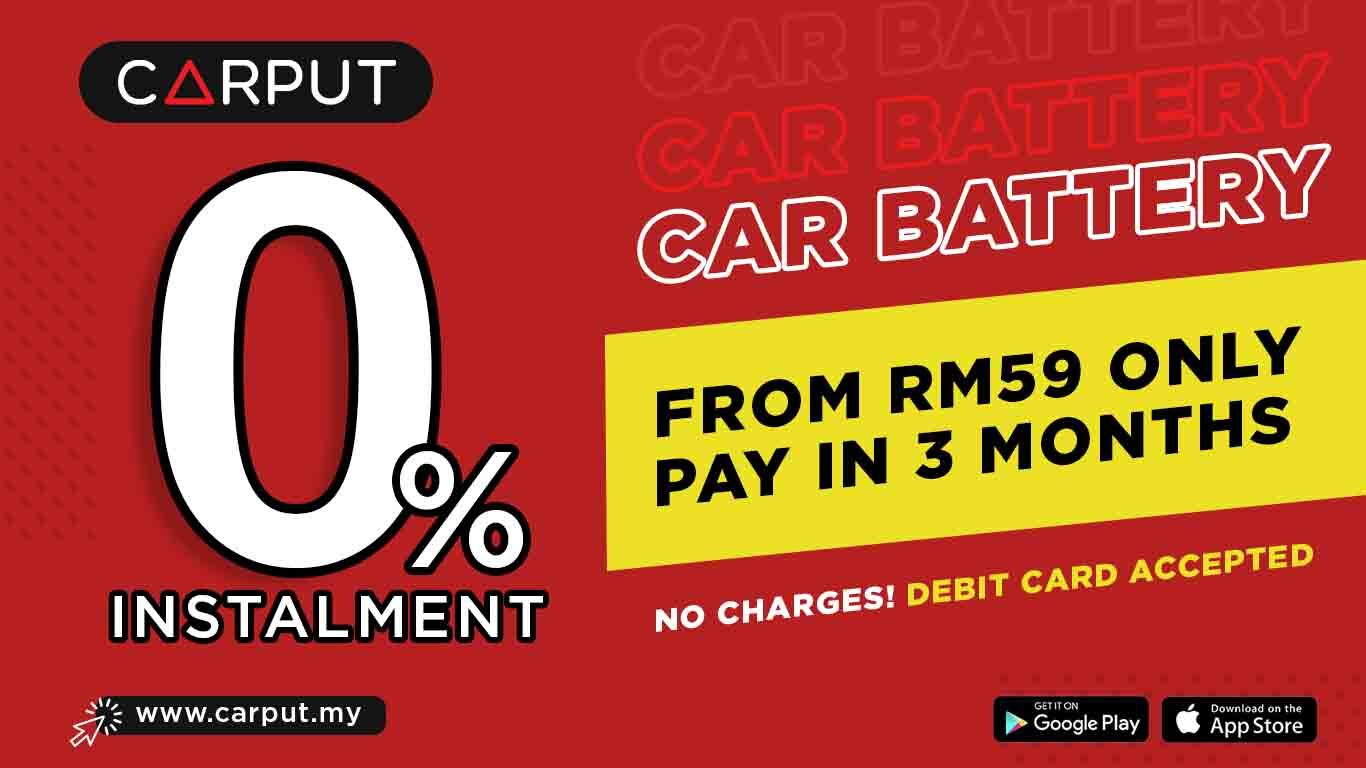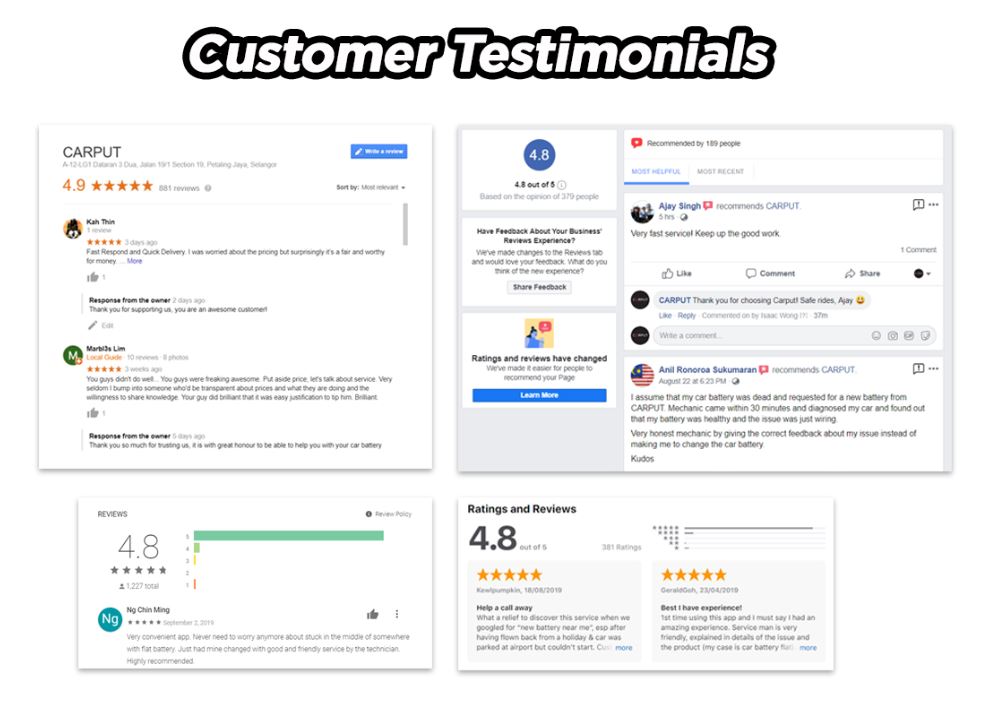 ---
For any enquiries or bookings, call us at 1800-1800-10.