Your car battery will tend to die on you without any warning. It can happen suddenly and to make it worse, it is when you least expected it like in the middle of the month.
Like it or not, you have to replace your car's dead battery but this unplanned spending will definitely make a dent on your monthly spending budget.
First in Malaysia:
Carput is offering its customers 3 interest-free instalments for any car battery purchases!
You can now split your payments for a brand new car battery into 3 payments from as low as RM59 a month.
Here's how:
Car Battery Price: RM179
3 Months Interest-Free Instalment: RM59.67 + RM59.67 + RM59.66
Cheap right?
Carput Car Battery Instalment Plan
1. Instalments with 0% Interest
No service charge, no interest, no hidden charges. The total price you will pay for the instalment plan is exactly the same for cash purchase. Carput will absorb any form of charges and cost to offer this plan to our customers. We understand times are hard and we are doing this to help you out.
2. Three-Month Instalment
The instalment plan is valid for 3 months. If you make your purchase today, you will only be charged 1/3 of the car battery price today, and the remaining instalment will be charged automatically on the 2nd and 3rd month.
3. Debit Card Accepted
Don't own a credit card? Don't worry, as long as you have a debit card issued by any financial institution. Just add your card details and your first instalment will be deducted upon confirmation.
4. Instant Approval
No processing fees, credit checks or waiting time. You only need to set up your account with our payment provider and your purchase will be approved immediately!
How Does Carput's Car Battery Instalment Work
1. Shop for Your Car's Battery
Shop for your car battery as usual on our website at www.carput.my or using the Carput app from Playstore and Apple Store.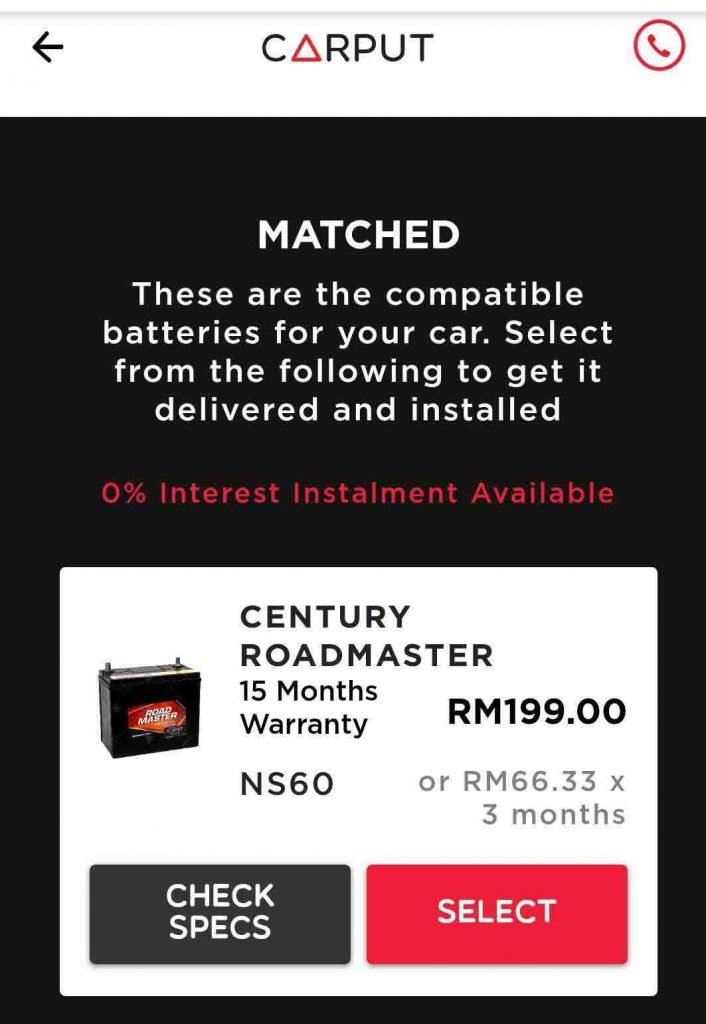 2. Car Battery Delivered to Your Doorstep
Sit back and relax while our technician delivers the car battery to your location for installation. The technician will perform thorough checking to determine if your car does require a new battery or a jumpstart will do.
3. Pay on the Spot
You only pay after the service is completed. We will send you an SMS with a link to process your payment.
The SMS looks like this: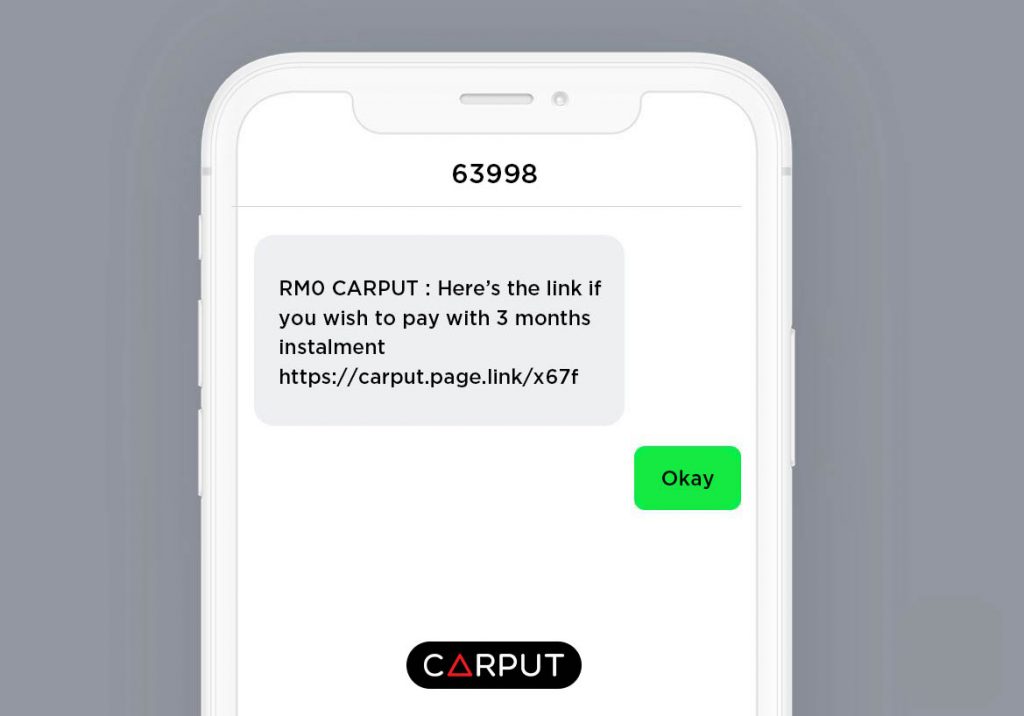 Click on the link and it will bring you to the checkout page where you can verify the payment amount.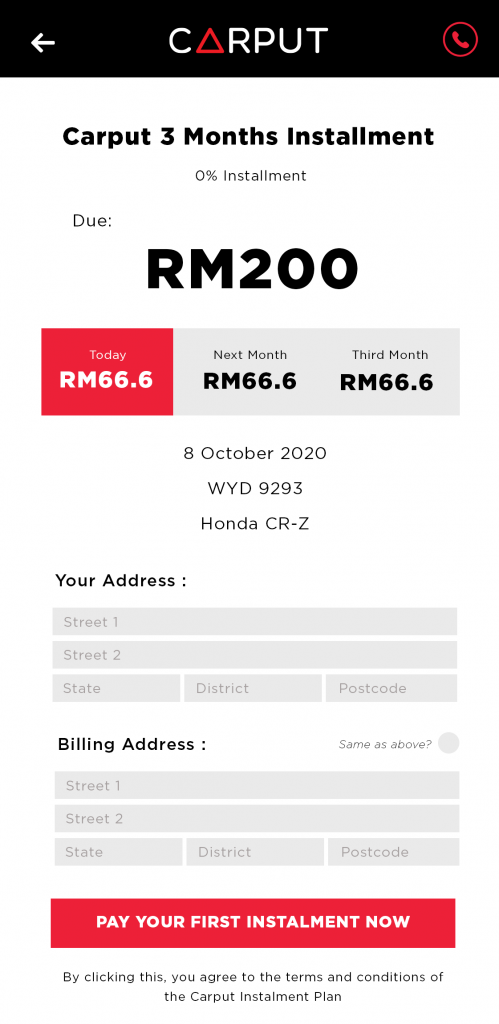 After verifying the amount, you will then register an account to enable the instalment plan. Upon completion of payment, share your successful transaction screen to the technician.
That's it! Carput Car Battery Instalment plan is easy and accessible to everyone. Order your car battery with Carput today and enjoy interest-free instalment!