Ever find yourself with a dead car battery issue? Works just fine yesterday and suddenly your car couldn't start?
Yup, we have all been there once. And just like you, as someone who knows nothing about car, this problem leaves us all in confusion as to what's going on with the car. And the worst part, majority of us do not know/save any contact of a foreman. End up calling some friends to help us diagnose the issue.
Even if you manage to get a contact, usually local workshops operates from 9AM until 6PM. If you have a breakdown early in the morning or later at night, you probably won't be able to get any help anytime soon. Been there, done that.
So today we are going to share with you some tips on getting a temporary fix for this issue.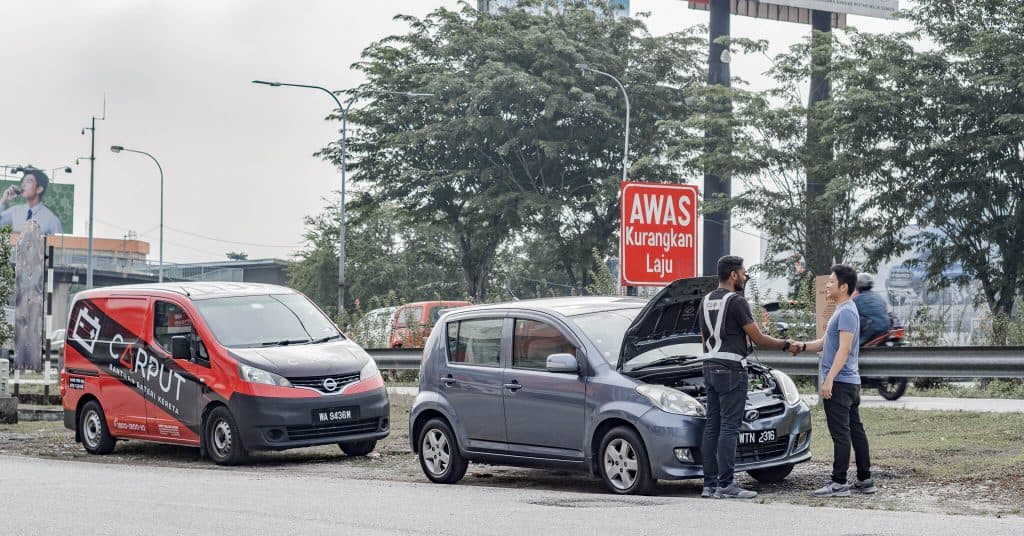 How To Revive a Dead Car Battery
1. Check Battery Terminal Connections
The first thing that you want to do is to check the terminal connection. Make sure the connections are tight and well connected. Try to move the connection,if it's movable (can be rotated), means the connection are not perfect.
While doing this, make sure you have switched off your car and to be safe, keep the keys with you.
2. Clean Up Battery Terminal
Clean up any sulfation or dirt to make sure the contact are perfect and ensure efficient power supply. Again, make sure your cars are switched off.
3. Attempt a 'Jumpstart'
Perform a jumpstart if you have the necessary equipment and tools. Else, try to get help from a neighbour or nearby friends.
Few things that you may need to be really careful with :
– Make sure the it is being done with the right sequence.
– Ensure the 'donor' battery size/capacity is bigger than the 'dead' battery
– Once done, let you engine runs for 20-30 minutes to recharge your battery
– For cars with a lot of electronics part and features, seek a professional assistance (such as CARPUT)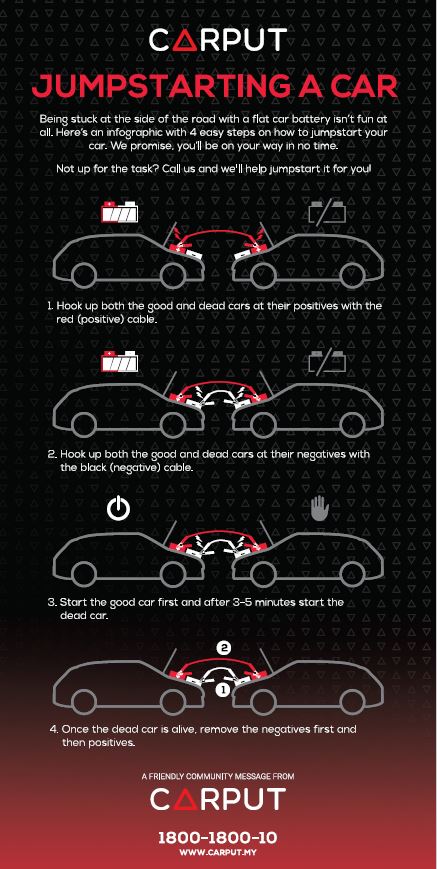 Causes of Dead Car Battery
1. Reaching It's Limit
Do you know, an average lifespan of a normal maintenance free car battery is around 1.5-2 years. With a better care, you may extend it's lifespan up to 2-3 years. But that's about it. The plates will have lower holding capacity and eventually will need a new replacement.
But in case it dies off earlier, don't forget to claim for warranty. Most battery manufacturer provide a warranty period of at least 12 months (or 25,000 KM mileage). If it's faulty within the warranty period, you may claim to get a new battery replacement. (psstt, CARPUT warranty period is up to 18 months!)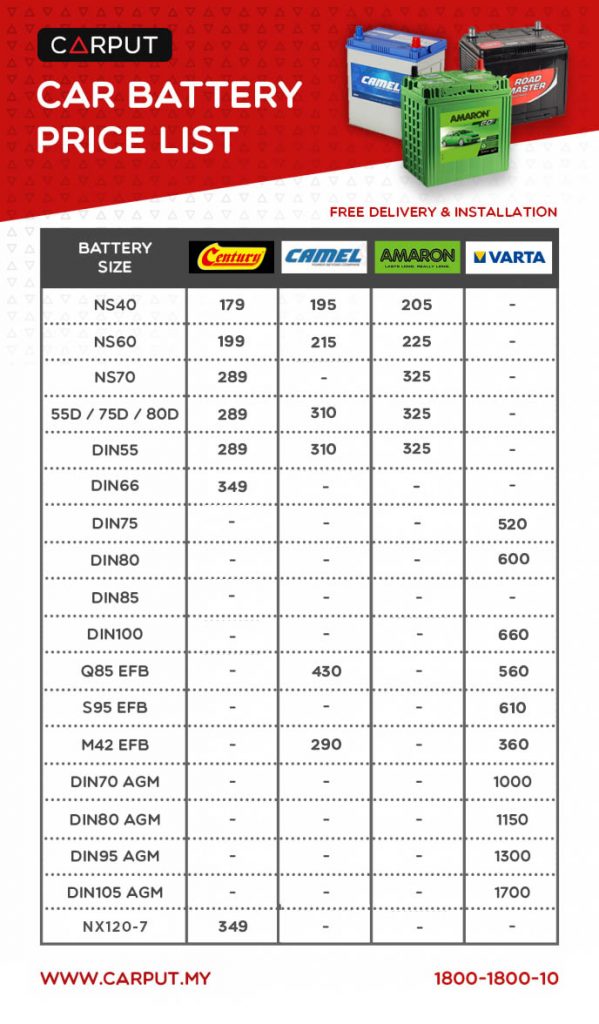 2. Forgot To Switch Off Lights
Not just the headlights, sometimes we make some mistake such as not closing the door tight enough, causing the interior light to be left switched on for the entire night. This will drain out the battery.
As for this type of cases, you may not need to change your battery yet. Try to jumpstart and have your car running to recharge the battery with your car alternator. Then only you try to switch off and start again. If failure, probably your battery needs replacement as it no longer able to hold charge.
3. Alternator Did Not / Low Charge
One of another common issue is alternator. The function of a car alternator is to charge your car battery while the engine is running. For older cars, some alternator may need to be replaced. It does not charge as efficient, thus causing the car battery to be always in a lower charged.
If your alternator is faulty, a jumpstart won't solve your issue. Your car will dies off while you are driving. If you are facing such issue, it is advised for you to call you car insurance and get your car towed to a nearby workshop. In case your car is under a 3rd party insurance with no towing coverage, you can try to check with our price.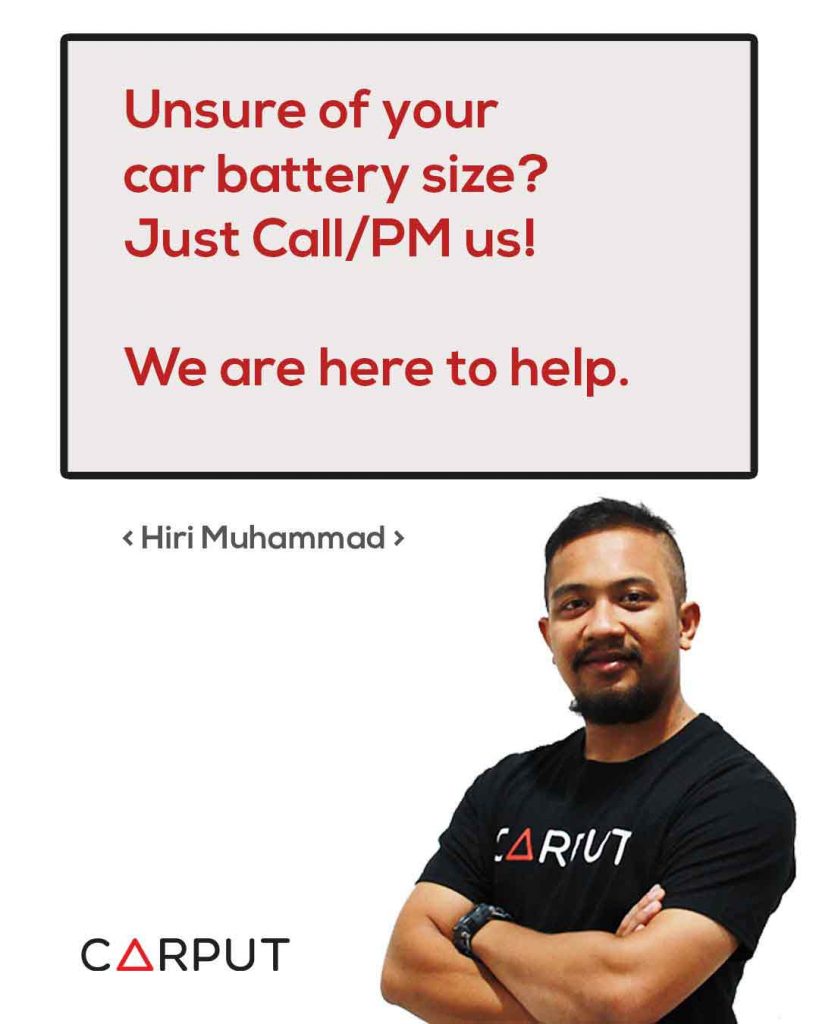 Signs of a Weak Car Battery
1. Dimming Headlights
You may be able to notice that your headlights are a little bit dimmer than usual. But it may not be too obvious unless you are particular to changes and details.
2. Weak Crankings
You may face a difficulty in cranking your engine. It may sounds a little bit weaker than usual. Yup, that's your battery in low health/charge.
3. Sulfication on Terminals
Sulfication is another sign of a weakened car battery,