Your car battery suddenly dies on you and you're running low on your monthly budget? Rejoice Grab users! You can now purchase a car battery with us with PayLater by Grab.
Get the car battery delivered to you within 1 hour and pay in 4 monthly instalments. For any car battery purchases from RM200 and above, you're eligible to split your payments without any hidden charges and interests.
From as low as RM50 a month, you'll have more time to pay for your car battery in smaller amounts and also earn GrabPoints!
Now, that's what you call a win-win deal.
How to Pay For Your Car Battery With PayLater by Grab
1. Shop For Your Car Battery
Shop for your car battery HERE or on the Grab app.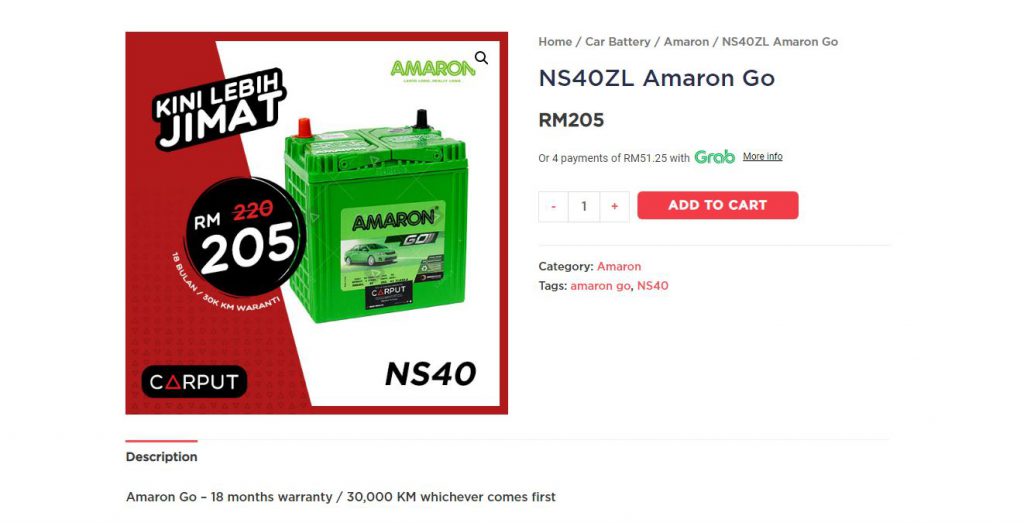 2. Select PayLater by Grab As Your Payment Option
After shopping for your car battery, at the checkout page select Grab payment option. You can then choose to pay over time at your own pace for up to 4 months.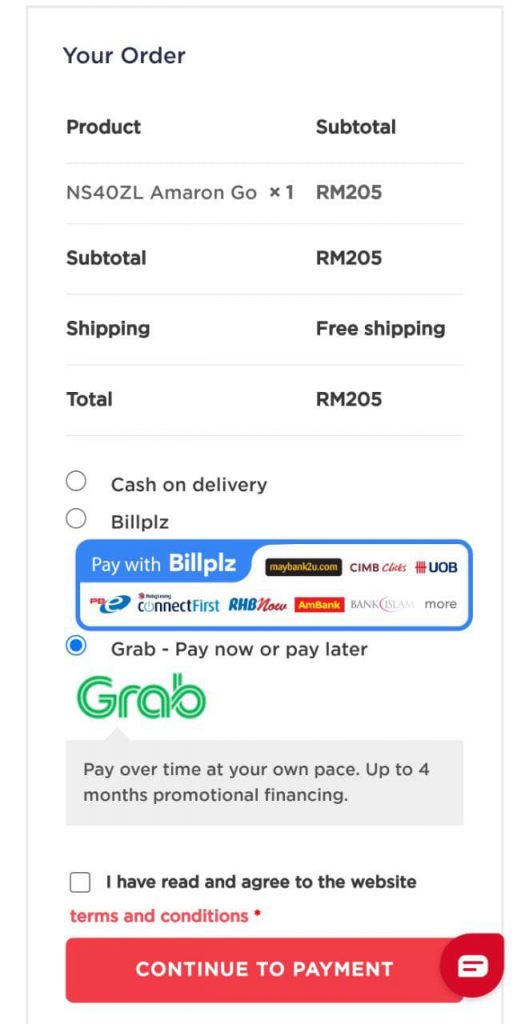 3. Car Battery Delivered To Your Doorstep
After successfully completing your first payment through PayLater by Grab, we will deliver your car battery to you and of course with installation.
And that's all you need to do! You can automate deductions from your GrabPay balance or linked card so you'll never miss a payment, and keeps you from incurring any admin fee. Nobody likes admin fee.
At Carput, we always strive to make shopping for car battery a worry-free experience. So, order your car battery with Carput the next time you are stranded somewhere and we'll be there for you!